Transfer windows for Liverpool fans used to be a real mixed bag. Sometimes a bargain would be snapped up. But other times it seemed a clear case of paying way over the odds.  That contrast was never more stark than in January 2011. Remarkably, the Reds were able to bring in Luis Suarez for a fee of just £22.8m from Ajax. The Uruguayan was just 24 and had already played in a World Cup finals. It looked a coup.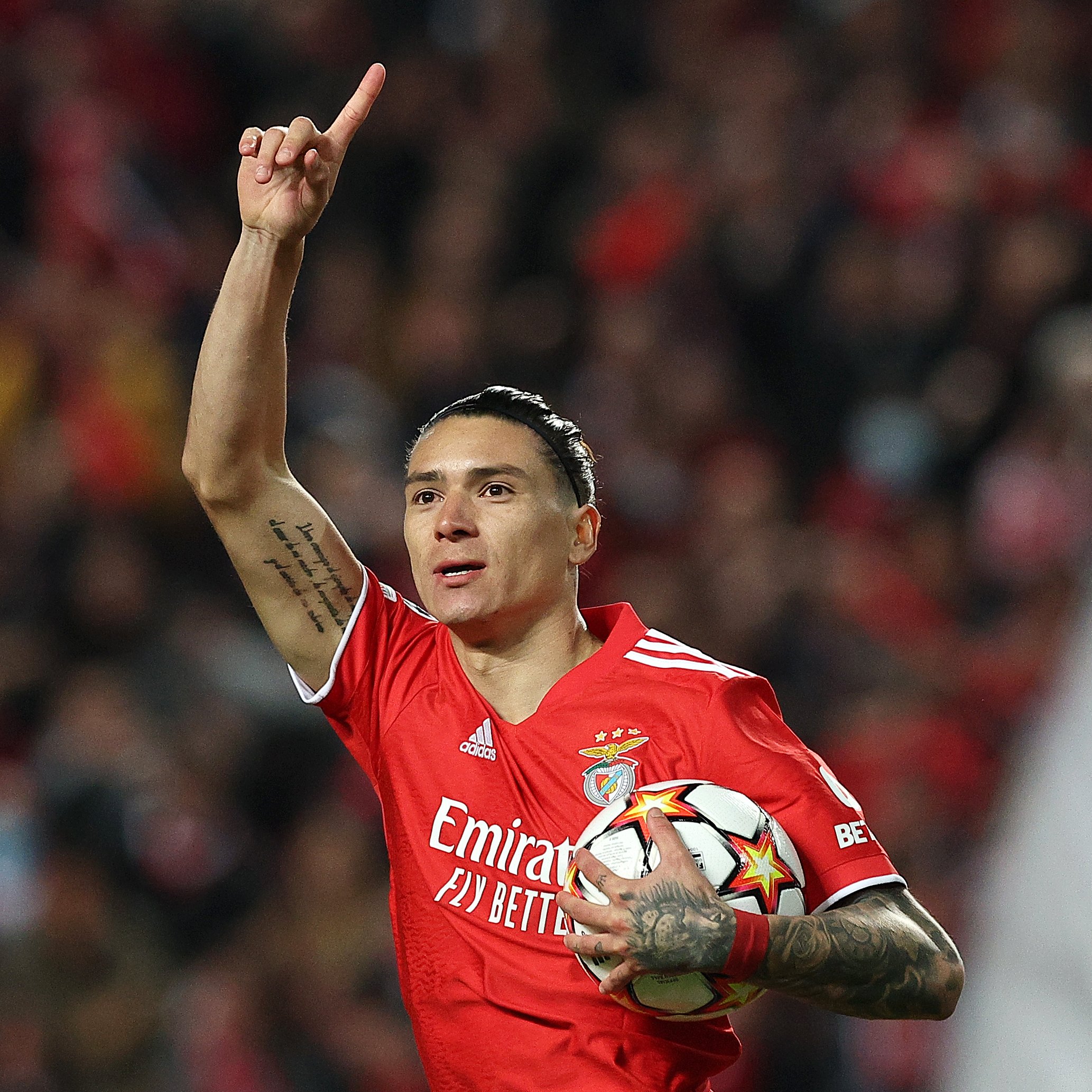 But just above those excited wide eyes were raised eyebrows. Why? Liverpool had also forked out £35m on Andy Carroll. Carroll was a handful and all that but was he a Liverpool player? And, despite being only 22, was there really enough potential there to think he would dramatically improve upon his basic offerings of being great in the air and possessing a good hit with his left foot?
Suarez quickly won over the Liverpool fans despite some initial wastefulness in front of goal. That said, the profligacy was often after he'd carved out the chance himself. Before long, it was pretty obvious LFC had a world-class striker on their hands, one who almost dragged them over the line in the 2013/14 title race. Suarez and Carroll are particularly relevant due to the current transfer conversations amongst Liverpool fans over Benfica target Darwin Nunez.
The debate: is he a Suarez or a Carroll?
Some say Suarez. He's Uruguayan. He's skilful. He scores loads of goals. Others say Carroll. He's tall. He has a ponytail/man bun. He's not actually that skilful. To be fair, there is more nuance than that but it's easy to see why those former Anfield frontmen are being used as comparison. Liverpool have bid £85 for Benfica striker Darwin Nunez who wants to play for Jurgen Klopp. Nunez scored 26 goals from 28 league matches in the Portuguese top flight last season and, notably, that was way above his Expected Goals (xG) tally of 15.73, according to infogol.