West Ham forward Michail Antonio is not sure if he would agree to new terms at the club despite his impressive stats since joining the Premier League side.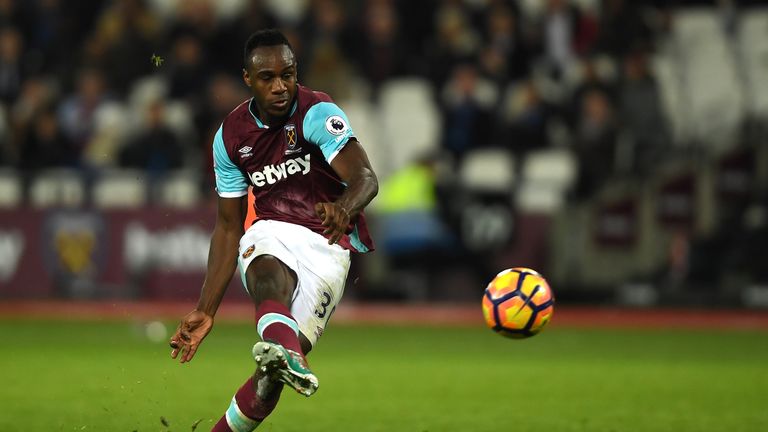 The player joined from Nottingham Forest for £7 million in the summer of 2015.
He was rewarded with a better four-year package last July but there have been recent reports linking the player with a move from the Hammers this summer. League leaders Chelsea seem to want the player but West Ham want him to keep contributing to their success.
Antonio has scored eight goals this term and he has had an overall decent season. Sky Sports claim that if the player continues his decent run through the second half of this season, West Ham would offer him a fresh deal to kill any competition.
"Right now, nothing is really happening on the contract talks. We'll just see how things go. At the moment my head is not being swayed in any way. I just want to play my football and whatever happens happens," the 26-year old winger said. The star forward did not confirm if he would agree to a new deal if offered, he said: "We'll see."
West Ham finished seventh at the end of the 2015/16 term, with Antonio scoring eight goals in 26 games. His form earned him a national team invitation last year but he could not get to feature in Sam Allardyce's team.
The new Three Lions manager Gareth Southgate did not give him his appearance against Malta and Slovenia despite being invited. Antonio has been a stable factor for West Ham this turbulent season – their first year at London Stadium with an injury wave and poor form hitting the team. They pulled through and now place in the first half of the standings.